Integrated Pest Management Services
We Provide Best Pest Control Services
Estimate
Tentative Estimate For Your Property
10 Years Of Experience As Integrated Pest Management Services Provider
Welcome to DoorMojo Integrated Pest Management Services, your trusted partner in pest management. We understand the importance of maintaining a clean and hygienic environment, which is why we are dedicated to providing effective solutions to control and eliminate various pests. With years of experience in the industry, we have become a reliable name in pest control services in Pune.
What We Offer For Pest Control
At Royal Pest Control Services, we prioritize customer satisfaction and safety. Our team of experienced technicians is well-trained to handle pest-related issues efficiently and promptly. We use eco-friendly products and adhere to industry best practices to deliver long-lasting results.
Comprehensive Inspections
Our expert technicians conduct thorough inspections of your premises to identify the type and extent of pest infestations
Customized Treatment Plans
We develop customized treatment plans based on the pest infestation and the unique requirements of your property.
Safe and Environmentally
Friendly Methods: We prioritize the safety of your family, pets, and the environment. Therefore, we use safe and environmentally friendly methods and products in our pest control treatments
Integrated Pest Management (IPM)
We employ Integrated Pest Management techniques to address pest issues. This holistic approach combines multiple strategies, including pest identification,
Prevention and Maintenance
We believe in proactive pest control measures to prevent future infestations. Our team provides valuable advice on preventive measures to minimize the risk of pests returning
What People Are Saying
Here are some reviews from people who have availed the services of Royal Pest Control in
DoorMojo Integrated Pest Management Servicesl came to our office for rat control. They were punctual, efficient, and discreet in their work. They used safe and effective methods to trap and remove the rats. The team was professional and ensured minimal disruption to our work environment. I am impressed with their service and would definitely use them again if needed.
"I had a persistent ant problem in my backyard, and it was getting out of control. Royal Pest Control did an outstanding job in getting rid of the ants. Their experts not only eliminated the existing colonies but also provided helpful tips to prevent future infestations. I am extremely satisfied with their service and would highly recommend them.
"I recently hired DoorMojo Integrated Pest Management Services for termite treatment in my newly constructed home. Their team was knowledgeable and thorough. They identified the termite colonies and implemented an effective treatment plan. I appreciate their professionalism and dedication to solving the problem. I'm happy to say that our home is now termite-free."
Our team consists of highly trained and experienced professionals who have extensive knowledge in dealing with various types of pests. We understand the behavior of pests and use targeted approaches to effectively eliminate them from your premises.
Safe and Environmentally Friendly Methods: We prioritize the safety of our clients, their families, and the environment. Our pest control methods involve the use of safe and eco-friendly products that are effective in eliminating pests while minimizing any potential harm to humans, pets, and the ecosystem
Pest Control Services
Certainly! Here are the reasons why you should choose Royal Pest Control Service for each of the listed services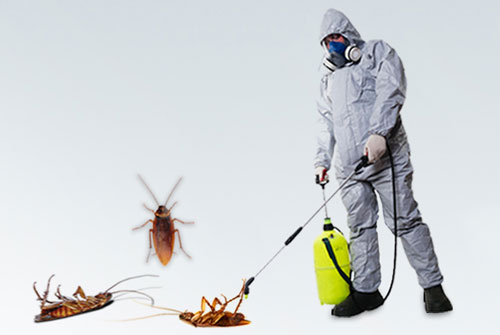 Cockroach Control
Our team has extensive knowledge and experience in dealing with cockroach infestations. We understand their behavior and employ effective methods to eliminate them from your premises.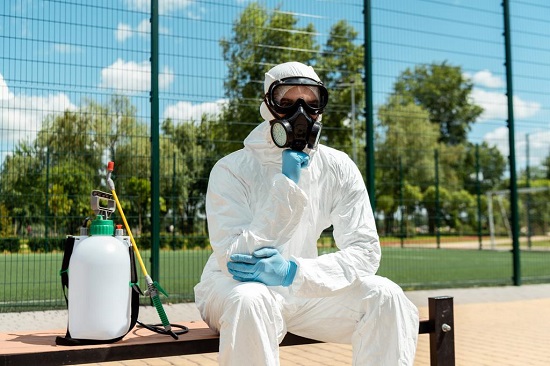 Bed Bug Control
Thorough Inspection: We conduct a detailed inspection to identify the extent of the bed bug infestation and determine the most appropriate treatment plan. Customized Solutions: We tailor our
Termite Treatment
Expert Termite Control: Our team specializes in termite treatment and has in-depth knowledge of termite behavior and habits. Advanced Techniques: We use advanced termite treatment methods, such
Snake Repellent
Strong and disrupting smells like sulfur, vinegar, cinnamon, smoke and spice, and foul, bitter, and ammonia-like scents are usually the most common and effective smells against snakes since they have a strong negative reaction to them.
Ants Control
Targeted Solutions: We employ targeted methods to control ant populations, including identifying and eliminating their entry points and using effective ant baits. Exterior and Interior Treatment: Our ant control services cover both the exterior and interior of your property to ensure comprehensive control.We provide ongoin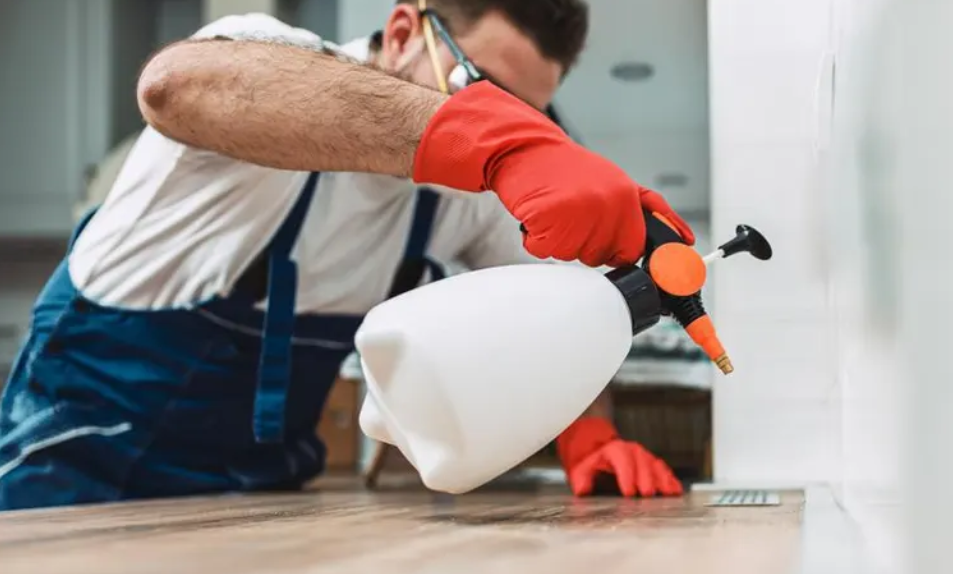 Rat Control
Expert Trapping and Extermination: Our rat control services involve effective trapping and extermination methods to eliminate rats from your premises. Structural Exclusion: We identify and seal off entry points to prevent rats from reentering your property. Sanitation Recommendations: We provide P
Honey Bee Repellent
Bee-Friendly Approach: Our team employs methods to safely remove and relocate honey bee hives, ensuring the preservation of bees and their vital role in the ecosystem. Expert Handling: We have experience in handling honey bees and follow best practices to ensure the safety of both humans and bees. Compliance with Regulations
FLEA CONTROL
Fleas a parasite usually live off on animals, such as our beloved pets, Cats, dog's, bunny etc. and any fury animal can be their host. If the Flea happen to enter your house accidently it may target your loved ones for a host as they are naturally programmed to find blood for survival. What are Fleas and why should we be worried? A Tiny insect, which has no wings but strong legs that can make them jump meters away.
Lizard Control
Customized Solutions: We develop personalized lizard control strategies based on the specific needs of your property. Safe and Humane Methods: Our lizard control methods focus on humane deterrence and relocation, ensuring the well-being of both humans and lizards. Long-term Prevention: We provide recommendations on minimizing lizard entry points and implementing deterrent measures to prevent future infestations.